Address: Pavol Chalúpka
29. Januára 674/54
059 38 Štrba

Phone: +421 (0) 52 77 81 130
Mobile: +421 (0) 904 501 124
Fax: +421 (0) 52 77 81 130
Web: www.chalupkapenzion.sk
E-mail:
recepcia@chalupkapenzion.sk
chalupka@t-zones.sk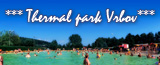 Information
Welcome on Penzion Chalupka web page!

We ofer you an accommodation in the family boarding-house "Chalúpka" which is situated at the edge of Štrba, calm and quite village with a view at Low and High Tatras. There is a possibility of car parking. The boarding-house consist of two parts. In the front there is a garden with a small lake. In the 1 st. Floor there is a kitchen with all equipment, one 4-bed room, bathroom with toilet. In the attic there is a tripple and a double room and bathroom + toilet as well.

Strba is an ideal place for your holiday. It has very good location for summer and winter hiking or biking in the High Tatras, Low Tatras and Slovak Paradise. There are many thermal spring with pools, two aquaparks, open air museums and caves in the neighbourhood. It is a true paradise for skiing, snowboarding and ski-alpinism because you are only a step to anywhere.
In winter, there are many sk-resorts with slopes for beginners and advanced skiers as well. The most visited ski-resorts in Strbske Pleso (8 km), ski-resort in Liptovska Teplicka (15 km), Lopusna Dolina in Svit (8 km) and SKI Park Lucivna (6 km). Each resort has artificial snowmaking.
In the summer and autumn time our guests like to take the long walks and hiking in the High Tatras.
We will be glad to offer you an accommodation, provide information or advice to fulfill all you wishes. You will love our mountains.