Address: Pavol Chalúpka
29. Januára 674/54
059 38 Štrba

Phone: +421 (0) 52 77 81 130
Mobile: +421 (0) 904 501 124
Fax: +421 (0) 52 77 81 130
Web: www.chalupkapenzion.sk
E-mail:
recepcia@chalupkapenzion.sk
chalupka@t-zones.sk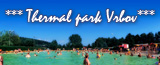 Surroundings
With surcharge in
Štrbe
: Exchange office, sight-seeing flights over
the High Tatras
, carriage and horse rides, car trips,
Cerveny Klastor
- floating, Zakopane (Poland), water dam
Liptovska Mara
, tennis courts and bike rentals.
Recreation
Hiking in the High and Low Tatras, thermal pools (Vrbov, Liptovsky Jan - 30 km,
AquaCity in Poprad and Liptovský Mikuláš, indoor pool Svit, Štrbské pleso, fishing (Štrba - 2km), caves (Vazecka cave, Dobsinska cave, Demanovska cave).
Cross-country skiing tracks directly in Strba, for advanced skiers Skalnate pleso, downhill skiing Strbske Pleso 10 km, Svit 10 km, Liptovská Teplička 12 km, easier slopes - Strba, Tatranska Strba, Vazec.
Sights: Poprad-Spisska Sobota, Levoca, Kezmarok, Pribylina (skanzen).