Address: Pavol Chalúpka
29. Januára 674/54
059 38 Štrba

Phone: +421 (0) 52 77 81 130
Mobile: +421 (0) 904 501 124
Fax: +421 (0) 52 77 81 130
Web: www.chalupkapenzion.sk
E-mail:
recepcia@chalupkapenzion.sk
chalupka@t-zones.sk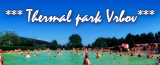 Accommodation
Pension is divided in two parts A a B.
Front part (A) - privat
Accommodation on the 1st floor: one 4 bed room with TV-SAT-DVD, bathrom with toilet and fully equipped kitchen.
Accommodation in the attic: one 3-bed room and one 2-bed room with common bathroom with toilet, another small room with TV-SAT-DVD
Rear part (B) - self-standing building
This building has own entrance. On the ground floor there is a hall with fireplace and TV-SAT-DVD. The kitchen is fully equipped with gas cooker, fridge, microwave oven, coffee maker and places to sit.
The attic has 4 rooms, 2 with loggia, bathroom with bathtub and toilet, bathroom eith shower and toilet. Each room has 3 beds. It is possible to change number of beds in rooms.
Garden
Garden with small lake and place ti sit, garden summerhouse with fireplace and grill